Parts Manager (Automotive)
JOB DESCRIPTION
Candidate must possess at least a Diploma, Advanced/Higher/Graduate Diploma, Bachelor's Degree, Post Graduate Diploma, Professional Degree, Master's Degree, Engineering (Aviation/Aeronautics/Astronautics), Engineering (Industrial), Engineering (Mechanical), Engineering (Others), Engineering (Mechatronic/Electromechanical) or equivalent.
At least 4 year(s) of working experience in the related field is required for this position.
Applicants must be willing to work in West.
Preferably Managers specializing in Engineering - Mechanical/Automotive, Sales - Engineering/Technical/IT or equivalent.
Self motivated, self driven, proactive with high sense of integrity.
Must be goal oriented and have strong negotiation skills
Must have excellent customer service skills to handle enquires and complaints.
A team player and dynamic with ability to work in fast paced environment.
Computer literate, ability to use microsoft applications and good presentation skills.
JOB SCOPE
• Be responsible for sales, marketing and product marketing function in terms of prospecting, identifying and establishing new clients.
• Establishing plans and budgets for target market – make potential forecasts and resolve potential issues.
• Provide input on efforts to enhance existing products that meet customer requirements while maintaining pricing and gross margin requirements.
• Perform the whole process of requesting enquiries, quotation and lead line to quote to customer.  Establish rapport and maintain good relationship with dealers and end users.
• Work out selling prices according to the guide line provided and get approval before quoting to customers.
• Closely monitor status of outstanding quotations and develop/implement strategy for closing the order.
• Project and provisioning of the required spare to meet customer's demand.
• Work with distributor partners in the region to drive and deliver sales performance.
• Customer contact with business and leaders to open and develop new accounts and revenue channels.
• Track, monitor and oversee sales performance to meet monthly sales targets.

Please forward resume in ms words to linda.lim@jobplus.sg and include the following:
Reason for leaving past employment
Last and expected salary
Availability
Back to job list
Apply this job
Jobplus Employment Agency
151, Chin Swee Road, #14-05, Manhattan House
Singapore 169876

6733-9388

Alex

jobplus.sg

Monday - Friday 10 AM to 8 PM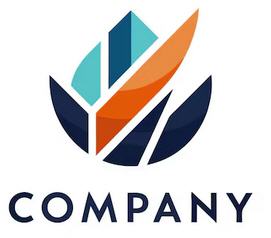 JobPlus Singapore Recruitment Agency has been established since 2003 and is a leading recruitment agency in Singapore. Both our company and each of individual consultants are licensed by the Ministry of Manpower (license no: 03C4955) and we adhere to the highest standards of professional ethics and practices.

As one of Singapore's leading recruitment agency, we provide the staffing link between job seekers and employers. Over the years, we have also developed and expand our expertise in various aspects of human resource solutions other than singapore recruitment agency services. We represent clients from a wide spectrum of industries and from both local small and medium enterprises (SME)s and multi-national corporations (MNC)s

We strive to be the human resource partner and recruitment agency of choice for employers in Singapore and the Asia Pacific region. Our team derives deep satisfaction in helping employers find talent to drive their businesses forward while placing candidates into fulfilling jobs and careers.

We believe in fair employment practice and work with candidates irrespective of their background, and do not discriminate in our selection of candidates in terms of age, gender or race.

Our wide range of services and solutions include recruitment agency for permanent and contract staff placements, human resource advisory solutions, payroll management and employment pass application services.